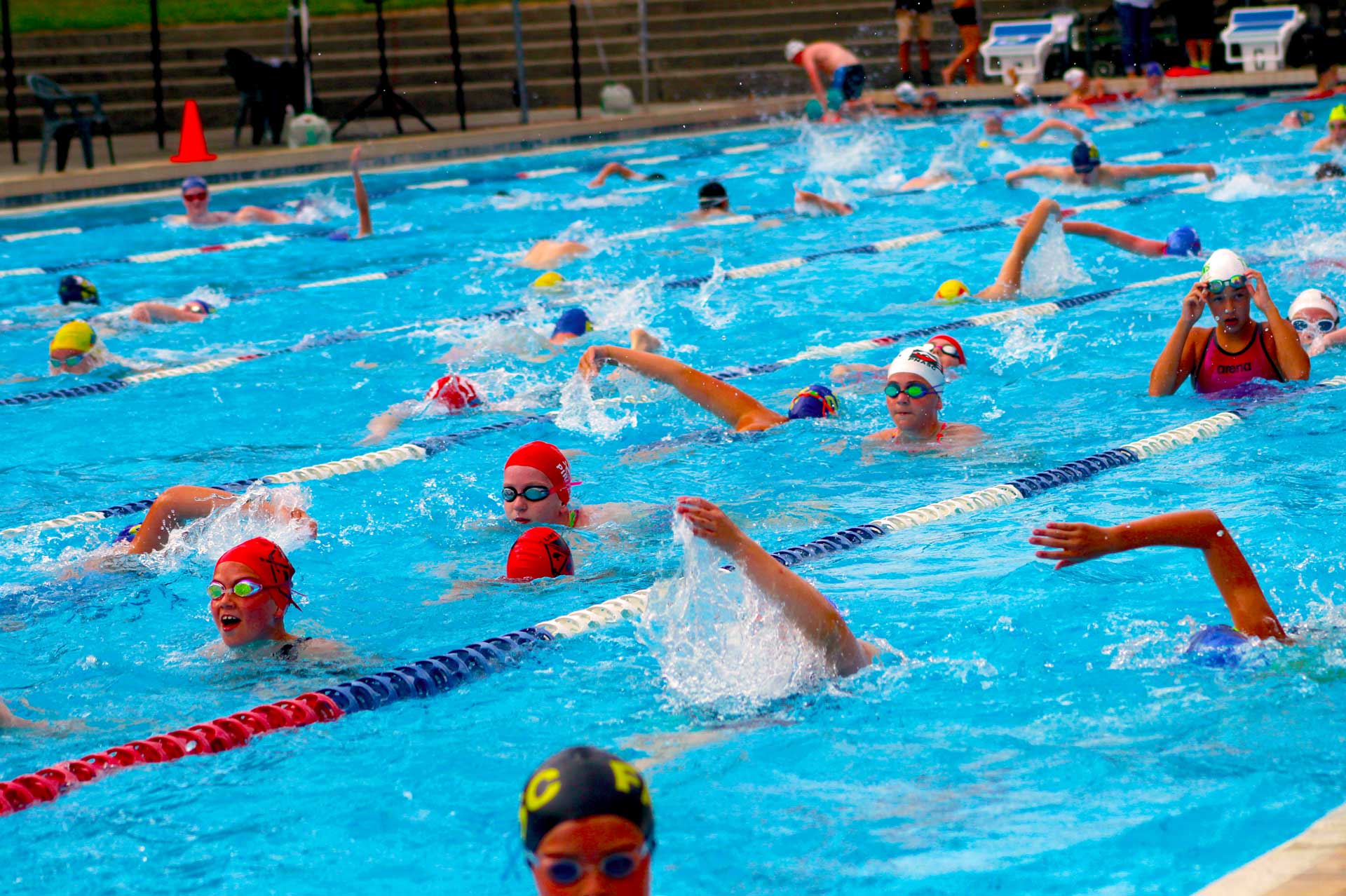 By Lin Tozer | Manawatu Standard 8/2/2018
More than 250 young swimmers filled The Lido Aquatic Centre in Palmerston North at the weekend, the largest turnout for the regional age group championship in many years.
Swimmers attended from both the Manawatū and Wellington regions over the two days of the competition. The largest clubs in attendance were Dannevirke ASC, 44; Kiwi West Aquatics, 42; Raumati Swim Club, 37; and Palmerston North ASC, 32.
Several top swimmers took part, including national age group record holder Mya Rasmussen who could be named in the Kiwi team for the Youth Olympics in Argentina. Twins Paris and Ryan Cutler and Piper Humphries from Kiwi West Aquatics, who attended the Australian State Teams Championship with the NZ team in 2017, also took part, as did para swimming record holder Hannah van Wijk.
Weather variations between Saturday and Sunday, while challenging, saw competitors cope well with the conditions and achieve many personal-best times, club and regional records and national-championship qualifying times.
Swimmers competed for medals – visitors' medals were also awarded in the 12-and-under age groups. Club teams also competed for the Norm Still Relay Trophy, which was won again this year by Kiwi West Aquatics, with the Dannevirke and Palmerston North clubs second equal in the competition.
A highlight every year is the contest for the 8- and 9-year-old cups for both male and female swimmers across the 50-metre events: freestyle, backstroke, and breaststroke.
At the championships this year, there was a strong group of 21 9-and-under swimmers competing for trophies.
This year, 14 9-year-old girls from Manawatū clubs competed for the cup, a big increase on previous years. Competition between them was close – a good sign for the future of the sport.
There were also four girls aged 8 and under competing for the cup. With just three boys in the 9-year-old group, competition was close. Visiting swimmers in these age groups are ineligible for the trophies.
Trophy winners were: Milan Glintmeyer, Ice Breaker Aquatics, Keith Oliver Cup, 9-year-old girls; Maia Phillips, Kiwi West Aquatics, Rolle Cup, 8-year-old girls; and Eric Wong, Kiwi West Aquatics, Keith Oliver Cup, 9-year-old boys.
- Calling all 7-, 8- and 9-year-olds who can swim 25m freestyle and backstroke. If you are keen to give competitive swimming a go, contact your local swimming club via the Swimming Manawatū website, where you will find information about all of the clubs in the region, including Feilding, Levin, Linton and Dannevirke.
- From February 17 to 19, Swimming New Zealand are holding four junior festival competitions in four zones across the country – Auckland, Hamilton, Wellington and Dunedin.
Swimmers from the Manawatū Swimming region are part of the Wellington all-stars zone along with swimmers from the Wellington region and Nelson-Marlborough, which encompasses the whole of the lower North Island and the top of the South.
Swimming Manawatū is sending a team of 109 swimmers to the event in Wellington this year. This is up from 65 in 2017.
Swimmers are required to meet qualifying standards in 10-and-under, 11-years and 12-years age groups to compete, and all swimmers must qualify for at least one individual medley event to attend. This is to encourage quality strokes across all four disciplines, rather than children specialising in a single stroke.
Each festival event is run independently and then national rankings are collated from the results of the four regional championships.
The underlying philosophy is to grow the grassroots and encourage swimmers to stay in the sport through their teens and, hopefully, into regional and national teams in the future.
Congratulations to all of these swimmers for making the qualification times. Good luck at the festival.