2018 NZ Junior Festival – All Stars
By Lin Tozer
The weekend saw 109 swimmers from Manawatu Clubs competing in Wellington against swimmers from the best clubs in the All Stars Zone. Swimmers entered in the competition were all aged 12 and under. Eight Manawatu clubs sent teams to t his event with the largest contingents coming from the Palmerston North and Dannevirke Amateur Swimming Clubs. Smaller but no less able teams went from Dolphin; Feilding; Ice Breaker Aquatics; Kiwi West Aquatics; Levin and Linton.
The top club at this event was Swim Zone Racing from Lower Hutt. The SZR team amassed an amazing 9412 points from a team of 46 swimmers. The second placed club was Porirua City Aquatics with 5382 points.
The top Manawatu Club at this event was Ice Breaker Aquatics in 7th place out of 22 clubs in attendance. The Ice swimmers had a very successful weekend coming home with 3107 individual points (plus 106 relay team points). Points were awarded for top 10 finishes in each event and age group.
Seven swimmers from Ice Breaker Aquatics won points for their club. Elisapeta Seamanu, aged just 10, was the stand out performer for her club winning 6 Gold and 2 silver medals – these earned her 792 points for her club; 12 year old Cole Phillips who won three silver medals, gained 689 points; and Milan Glintmeyer aged just 9 competing in the 10 and under age group won 2 gold, 1 silver and 2 bronze medals and amassed 576 points. Alex Odem from Ice also won a bronze medal for his 50m Butterfly. The second placed Manawatu club was Dannevirke ASC which placed 8th with a total of 3102 individual points. Dannevirke sent a diverse group of 25 swimmers, 13 of whom gained top 10 points at the meet – top performer for the Dannevirke club 10 year old Tom Brown who won 2 gold and 2 bronze medals and collected 810 points for his club; with team mates Skylah Marshall (10) winning 2 bronze medals and Rebecca Mortenson (10) also winning a bronze.
Other Manawatu swimmers to collect the coveted Gold were: Stevye Bishop from PNASC collected gold in her 200m Backstroke; and Emily Tanira from Levin won gold in her 100m Breaststroke. A full list of medal winners is included here. The format of this junior meet changed in 2017 from an intensely competitive event where winning was the only measure of success and gold the most coveted prize, to a new format designed to encourage young swimmers
across the country to participate in competitive swimming by providing a competition which encourages them to develop their technical prowess and provide a fun environment in which to test their abilities on a regional level. Technical ability has to be demonstrated across all four disciplines – freestyle, backstroke, breaststroke and butterfly – an individual medley qualifying time is required to be able to attend.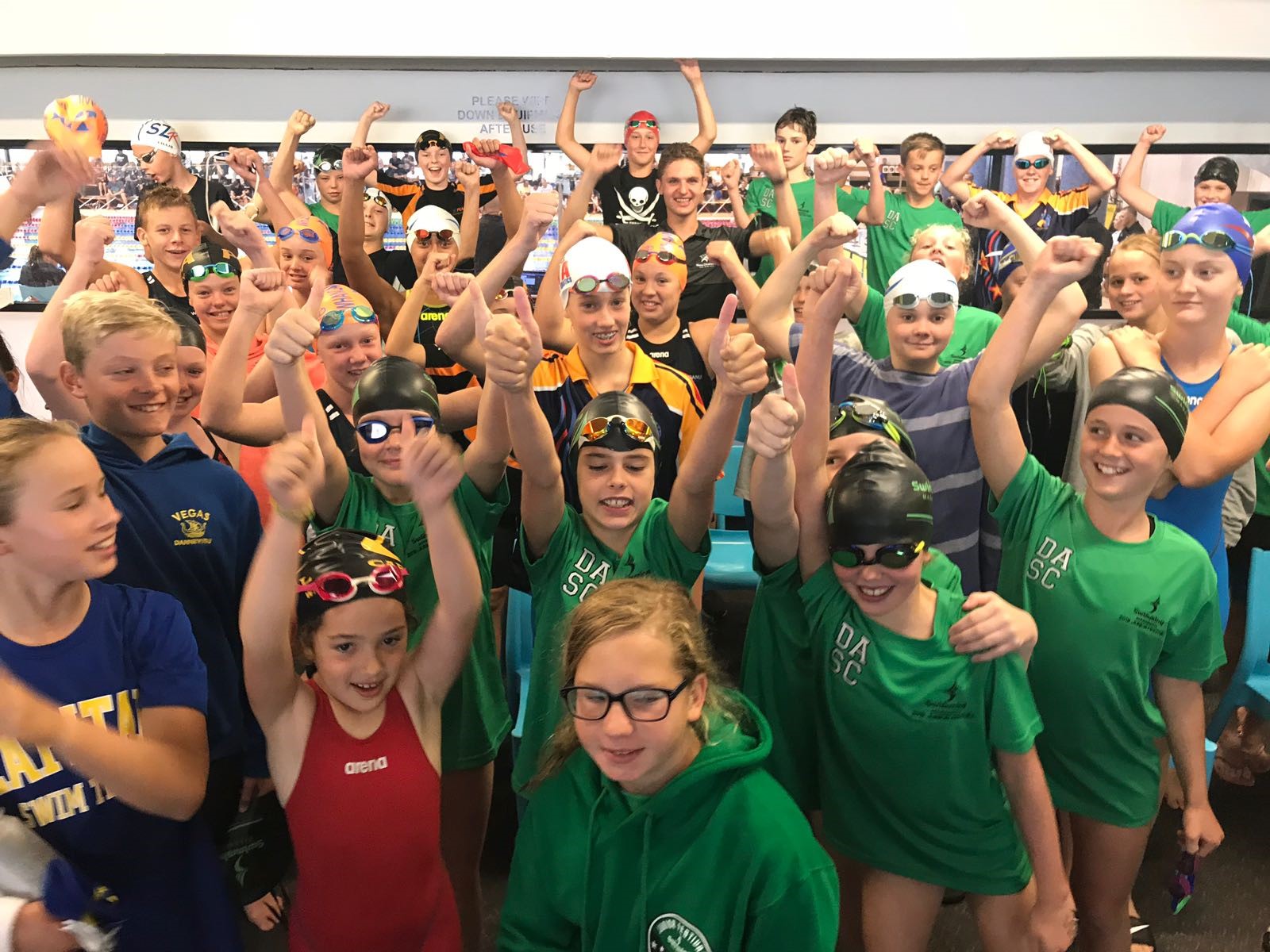 There is an argument that success in swimming in younger age groupsshould be measured not only by the collection of medals but by the amount of improvement in technique and personal best times in each event. As swimmers develop and grow in their sport these indicators may prove to be more accurate in predicting whether swimmers will remain actively engaged in their sport as teens when other factors compete for their time and dedication.
It is hoped that the change to a more participative event focusing on growth and development may see growth at the grass roots level of swimming in New Zealand. To that end it was heartening to see so many swimmers at this meet all competing in the spirit of participation and cooperation. If we can develop technically strong swimmers in the region we will see more and more able to compete at this meet and higher levels too in years to come.