Aquatics Team to make a splash on the Gold Coast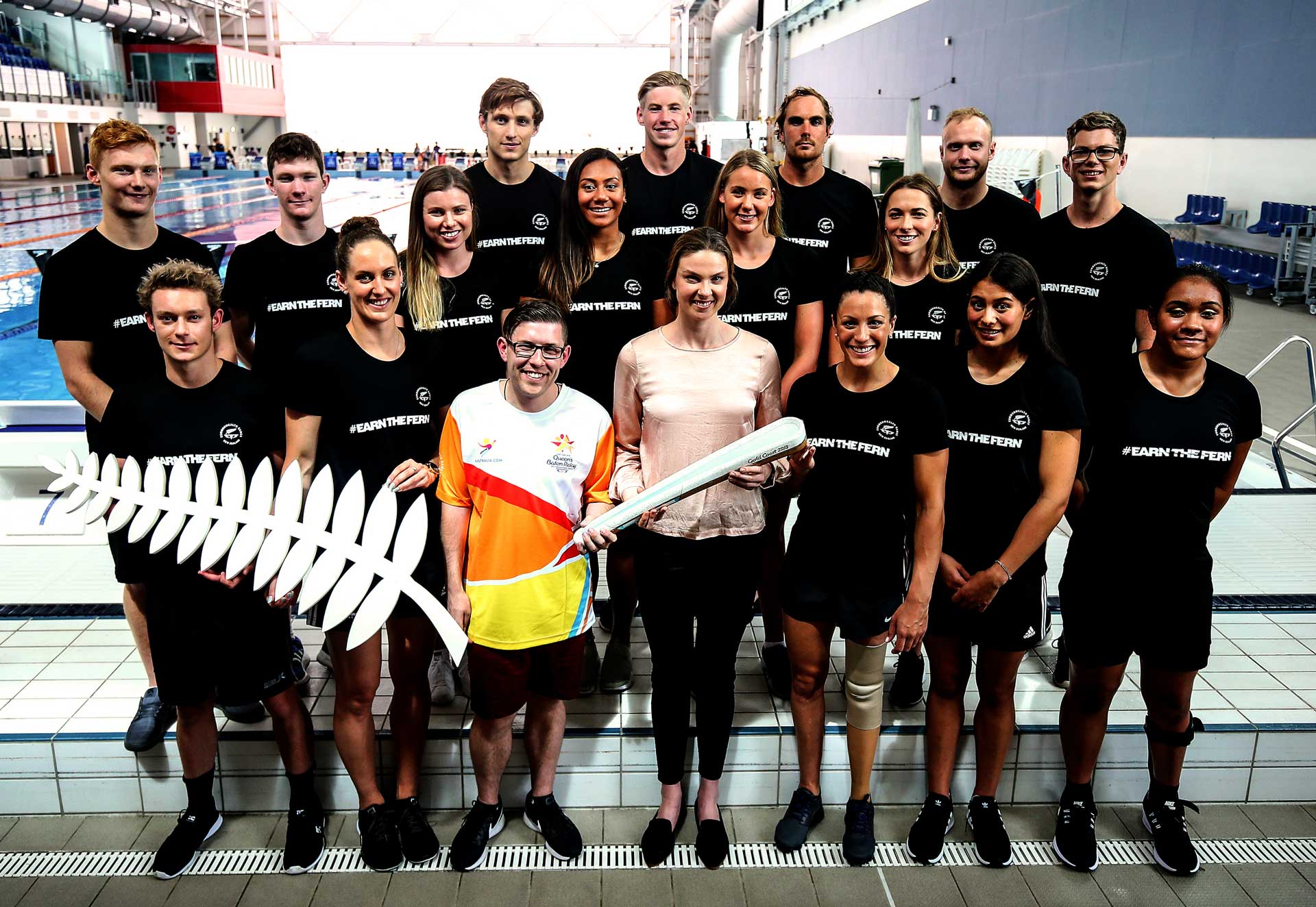 Edited: See full article here
A nineteen-strong aquatics team will represent New Zealand at the Gold Coast 2018 Commonwealth Games, announced today at the Sir Owen G. Glenn National Aquatic Centre by the New Zealand Olympic Committee.
Para sports events are integrated and contested as part of the main programme at the Commonwealth Games. Gold Coast 2018 will host the largest Para-sport programme in Commonwealth Games history.


Rio Paralympians Jesse Reynolds and Tupou Neiufi will debut in their first Commonwealth games, alongside newcomers Chris Arbuthnott and Celyn Edwards.

Graeme Maw, Paralympics New Zealand Programme Manager said Para swimmers have been performing exceptionally well throughout 2017 and will look to Pascoe to lead the team. "We have so much experience in the group with Sophie Pascoe who will undoubtedly be a force in the pool. Alongside Sophie will be Jesse, Tupou, Chris Arbuthnott and Celyn, we are very excited about the group of Para swimmers competing on the Gold Coast," he said.
Swimming New Zealand CEO Steve Johns is confident the 2018 Commonwealth games will be a successful campaign. "Swimming NZ is delighted with the team that has been announced. The strength of the swimming nations competing at the games is very high but we are confident in the swimmers who have been selected and know that they are up for the challenge," he said.

Completing the team list for Gold Coast are Olympians Bradlee Ashby, Cory Main and Helena Gasson, former double junior world champion Gabrielle Fa'amausili and newcomers Laticia-Leigh Transom Carina Doyle, Daniel Hunter, Sam Perry, Georgia Marris, Bobbi Gichard and Bronagh Ryan.